March, 2023
To further highlight and perpetuate support for connecting the Silver Comet Rail Trail with Atlanta's BeltLine Trail, the 2017 Connect the Comet petition submitted to the Governor's office (see below) in 2017 has been reopened for additional signatures and comments.  Help advocate for the joining of these 2 significant trails by signing the petition below.
June 28, 2017
A four member Connect the Comet delegation delivered a petition with approximately 4,000 signatures to the Georgia Governor's office requesting additional unused Silver Comet Railroad track be acquired and converted to Trail with the goal of joining it with Atlanta's BeltLine.
Since then additional Silver Comet track has been acquired by the State of Georgia for the purpose of extending the Silver Comet Trail in Cobb County.  Phase one construction will be financed and built by PATH Foundation in 2021.  Phase two from Plant Atkinson Rd. to the Chattahoochee River will be financed and built by Cobb County.  Funding has yet to be identified for Phase two.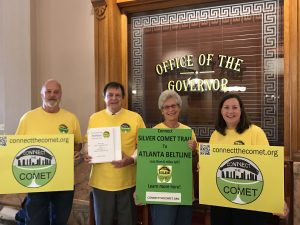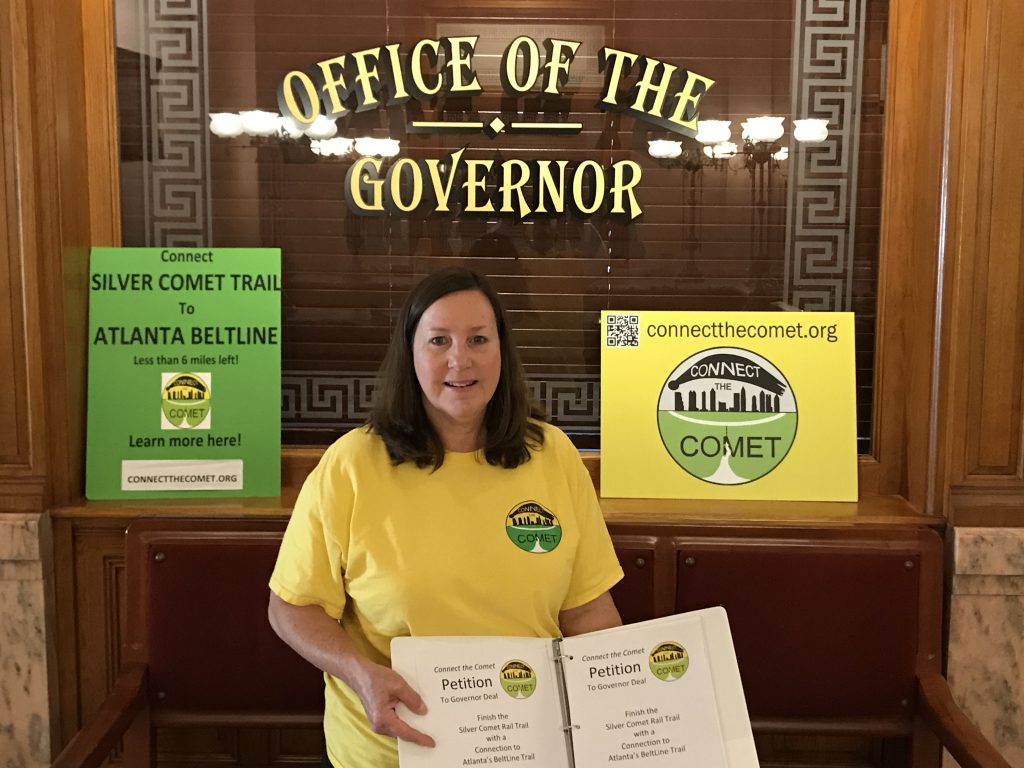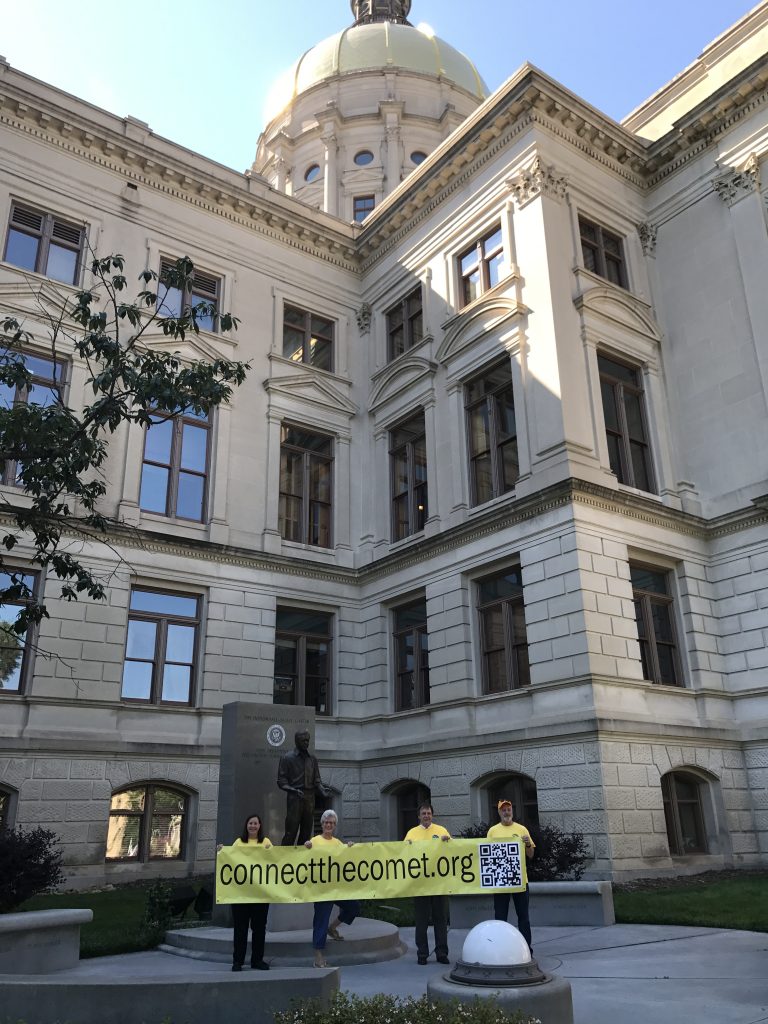 SILVER COMET TRAIL
The Silver Comet is a regionally significant nationally recognized trail built on abandoned CSX rail acquired in 1992, and constructed between 1998-2008. Some sections opening as early as 1998 and others later. The trail is 61.5 miles from Smyrna, Georgia to the Alabama border through beautiful communities and Georgia countryside. Combined with Alabama's Chief Ladiga trail, it is the longest length of paved trail in the country. It accounts for a huge economic impact and is heavily utilized.
According to the the Northwest Georgia Regional Commission, and the Georgia Department of Transportation, the trail would bring an additional significant economic benefit. The trail currently yields over $100 million in business with 2 million visitors per year, and $37 million in employment income. The extension to the Atlanta beltline is expected to double that. Beyond that, based on existing trail, it would increase land values to the tune of 4% to 7% in proximity to the new trail, including Smyrna, Vinings, Western Buckhead, Mableton and Northwest Atlanta. Finally, it would finish a regional connection for metro Atlantans and the entire Northwest of the state, give better bicycle commuting options, connect the trail to the beltline, future West-end park, increase safety, and offer a pleasant recreational outlet for the densely populated area.